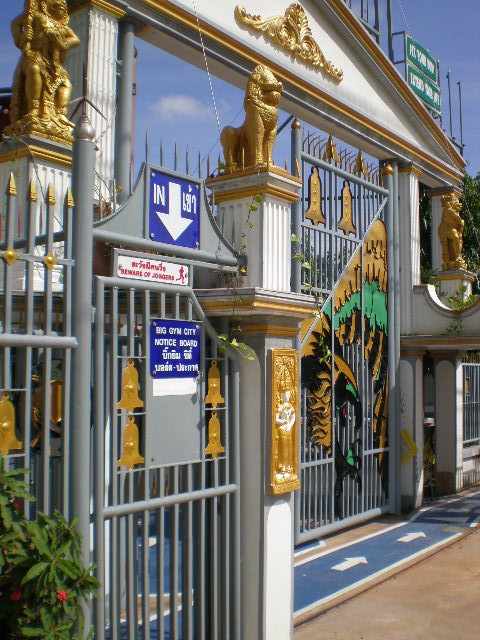 THE EXOTIC MAIN GATE of Big Gym City with double security walls & many revered Thai Gods & Feared Asian Demons on guard .... Admired by all visitors including Monks & Citizens of Udon Thani .... The only known 7m Double Eagle Gate in ALL Asia. Situated ON the Udon Thani City ringroad midway between two groups of superstores ( Tesco / Carrfour & Big C / Macro [map]). (Please note that the bolt-on Big Gym City sign is temporarily removed during maintenance & construction phases)
__________________________________________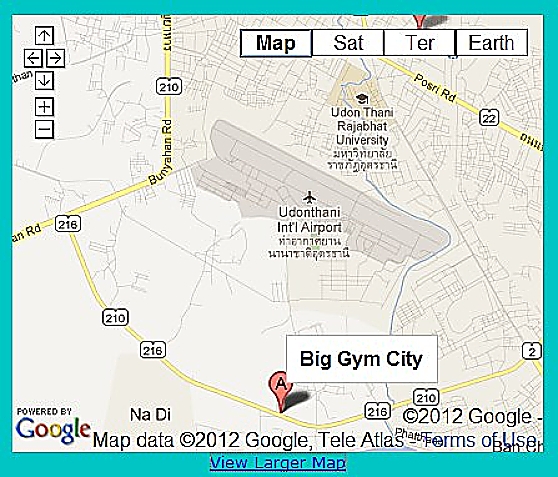 Big Gym City is SERIOUSLY well located (here shown on Google Map)
_____________________________-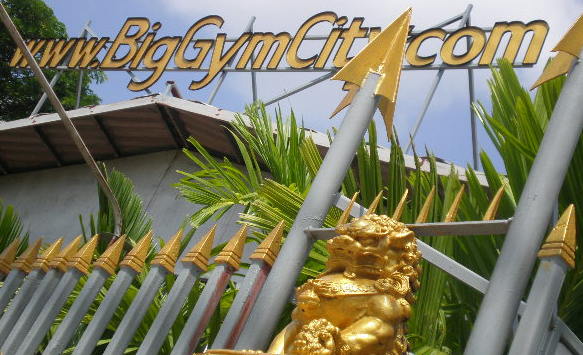 EXOTIC WEB ADDRESS @ Big Gym City is 10m above the Udon Thani City Ring Road & HIGHLY VISIBLE by all passing traffic (which is soon due tp get MUCH busier because of this same road upgrade to m4 lane expressway).... This sign is also registered & approved by the Thai Government at the very reasonanble annual business tax of 3,600 Thai Baht/year. (Please note that the bolt-on www.biggymcity sign is temporarily removed during maintenance & construction phases)
_________________________________________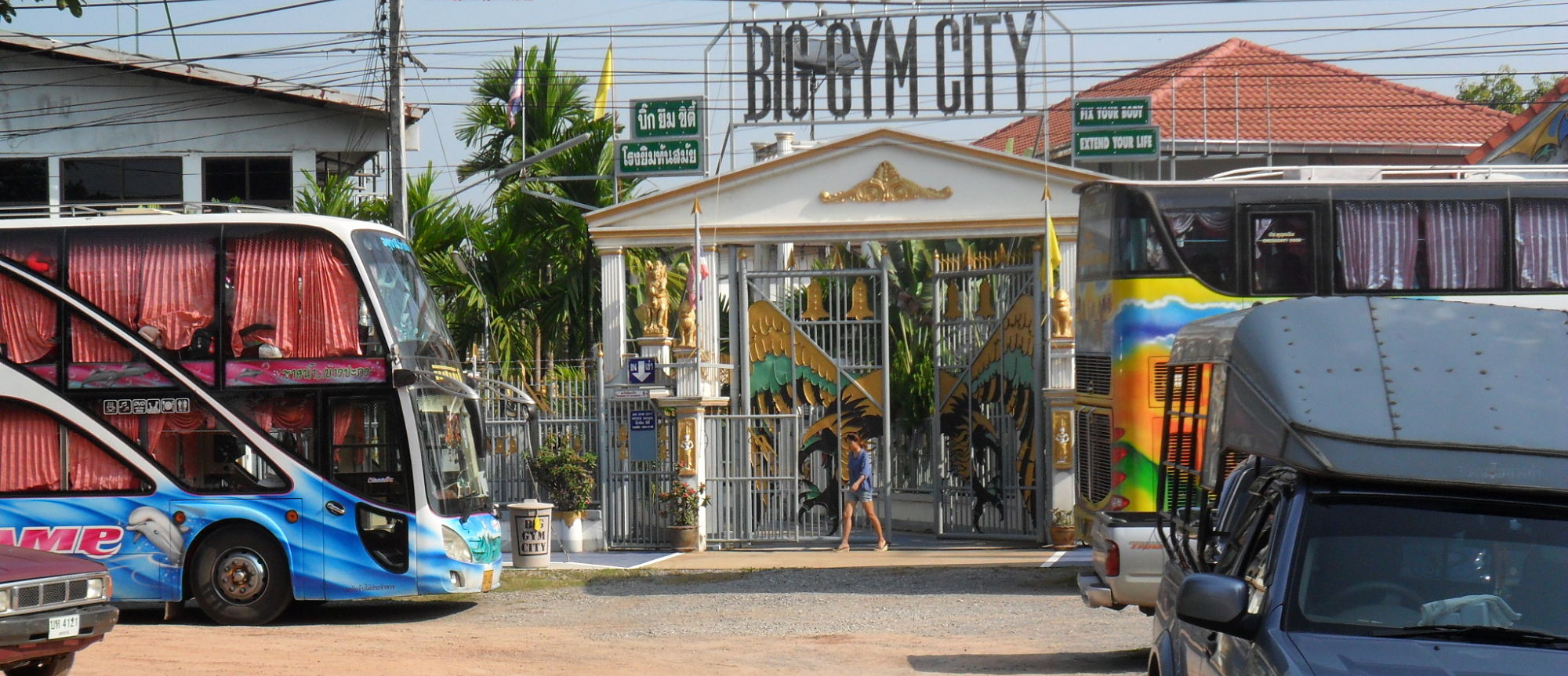 Famous Thai Temples (Wats) are on either side of Big Gym City & on certain days HUNDREDS & HUNDREDS of Buddhists from all over Thailnd park outside Big Gym City's 8 meter high ornate main gates & either "oggle" the infrastructure or beg to use one of the 17 bathrooms .... What can you say? (definitely NOT "no") ... These deeply religious peolpe have traveled for maybe 8-12 hours on a coach to pray in the Temple for a couple of hours ... Then sit on the same coach for another 8-12 hours to get back home .... WOW!
_________________________________
THE OBLIQUE MUSCLES MACHINE is a favourite of the ladies who wish to strengthen & tone those quite difficult to reach muscle groups along the sides of the waist .... BUT the guys also use it to strengthen (& help prevent injury to) these absolutely vital muscles which control ALL sport (& general movement) "twists & turns" of the upper torso such as are constantly utilized in virtually ALL "action" activities particularly (examples only) football (soccer), martial arts & boxing, basketball & squash, rugby (yes Guys Aussi Rules too), tennis & badminton, discus & javelin, horse riding & rodeos etc etc. (This machine was designed & built [© 2007 Steve Dolby all rights reserved])
___________________________
l" page on this site).
_________________________________________________
THE ARM WRESTLING MACHINES (2 models) are a favourite of the guys who wish to strengthen & tone those quite difficult to exercise & train muscles on the insides of the forearms (as a side benefit the biceps, pecs & shoulders also receive something of a workout) .... Of course as the name implies these two machines are specific trainers for the ancient strength competition of Arm Wrestling which has over the years (& centuries) probably been instrumental in avoiding more street & bar fights (& other more physically damaging male conflicts) than any other "sport" (although thankfully since football & rugby etc arrived countries can now settle their differences on the sports rather than battle field) (This machine was designed & built [© Steve Dolby 2007 all rights reserved])
_______________________________________________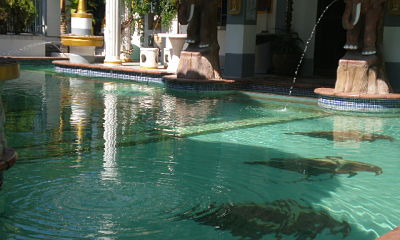 "The EXOTIC (almost mystical) DRAGON POOL" .... It has 5 fountains & 2 waterfalls & contains 100 cubic meters of salt chlorinated water (less chlorine & less skin irritation than conventional powder chlorinated pools) .... The 3 shadows you see on the bottom are "Tile Art" of a family of 3 sting rays coming from the only known underwater room in a swimming pool in all Asia (maybe you know different?) .... See either "Build an Exotic Pool" or " Who Built Big Gym City? " for more photos.
____________________________________________
* POLICE FITNESS PROGRAMS
โปรแกรมสำหรับตำรวจ
* INJURY RECOVERY PLANS
โปรแกรมฟื้นฟูผู้ได้รับบาดเจ็บ
DO NOT FORGET YOUR CARDIO SESSION to improve blood circulation, stretch muscles & ligaments/joinrs & to generaly warmup (or down) your body before/after a hard workout .... Or you can follow the example of many "Associates of Arnold " who can hardly fit though a narrow door BUT get their cardio by miltiple heavy sets of heavy heavy weights over 1-2 hours whilst rehydrating frequently & finally having a good protein shake (or meal) after.... Don't forget to do (for example) 1 warmup set at about 50-75% of maximum BEFORE following with heavy weight/load sets (usually 2-7 sets depending on your ultimate objective)
_______________________________________________
* HOSPITAL PATIENT THERAPY
กายภาพบำบัดผู้ป่วยจากโรงพยาบาล
* LOSE DANGEROUS & UGLY FAT
กำจัดความอ้วนออก / อันตรายน่าเกลียด
* INCREASE ENERGY LEVELS
สร้างความกระฉับกระเฉง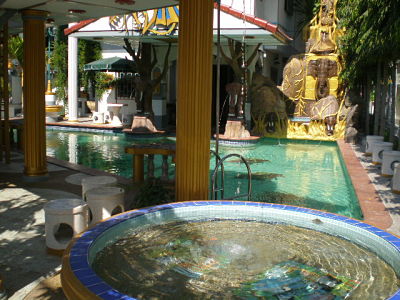 BIG GYM CITY KID'S POOL & east section of the Dragon Pool viewed from The Poolside Pavillion) .... Note the stainless vertical steel tube which comes out of the pool water by this one of 2 pool ladders .... This tube has a non return valve at it's lower end (at about the bottom of the ladder level) which is the intake for the two solar heating platforms on top of the Poolside Pavillion roof ( see the "How to Build an Exotic Pool" page on this site for more photos [also one photo below])
_____________________________________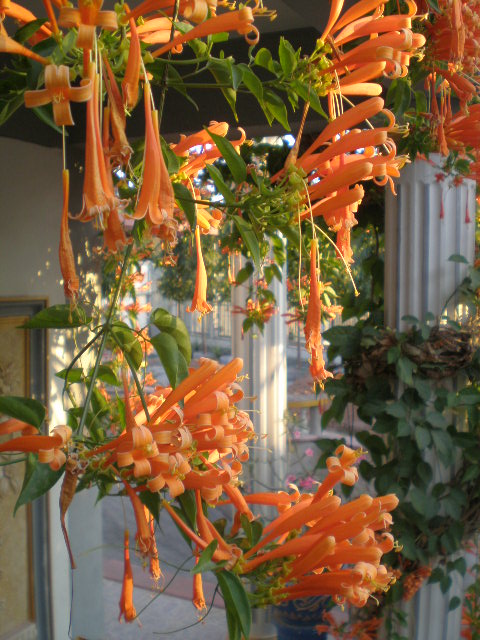 TRULY BEAUTIFUL FLOWERS WHICH BLOSSOM ONLY ONCE A YEAR FOR ABOUT TWO WEEKS are specially for ALL the lovely ladies (of any age, race or nationality) who visit Big Gym City & bless us with their charming smiles & happy laughter