BIG GYM CITY MAIN GATE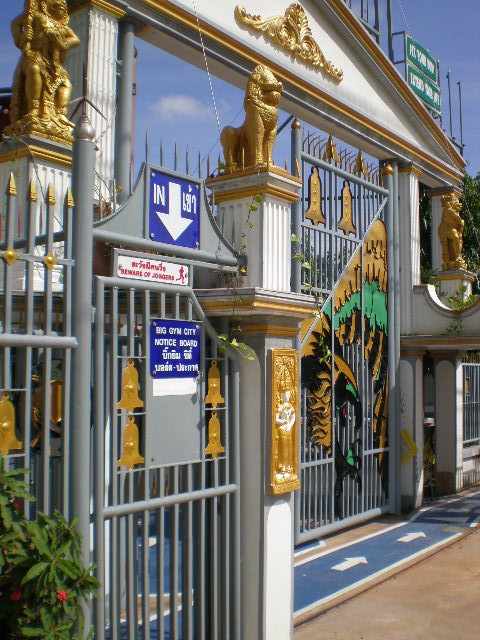 THE EXOTIC MAIN GATE of Big Gym City, double security walls & many revered Thai Gods & Feared Asian Demons on guard .... Admired by all visitors including Monks & Citizens of Udon Thani .... The only known 7m Double Eagle Gate in ALL Asia. Situated ON the Udon Thani City inner ring road midway between groups of superstores such asTesco, Carr four, Big C & Macro etc).
__________________________________________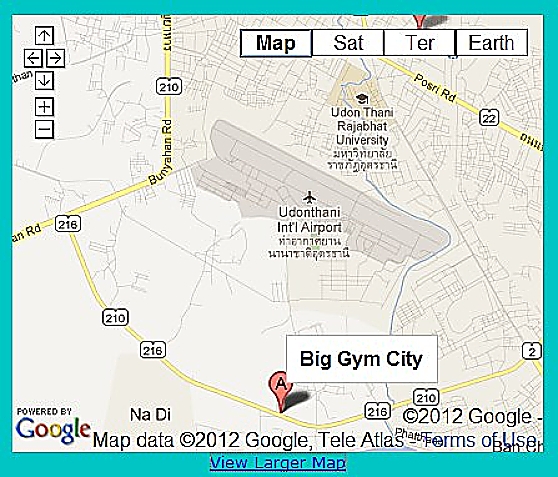 Big Gym City is SERIOUSLY well located (here shown on Google Map) NOTE THE AIRPORTIS 2 K TO NORTH (No Flyovers)
****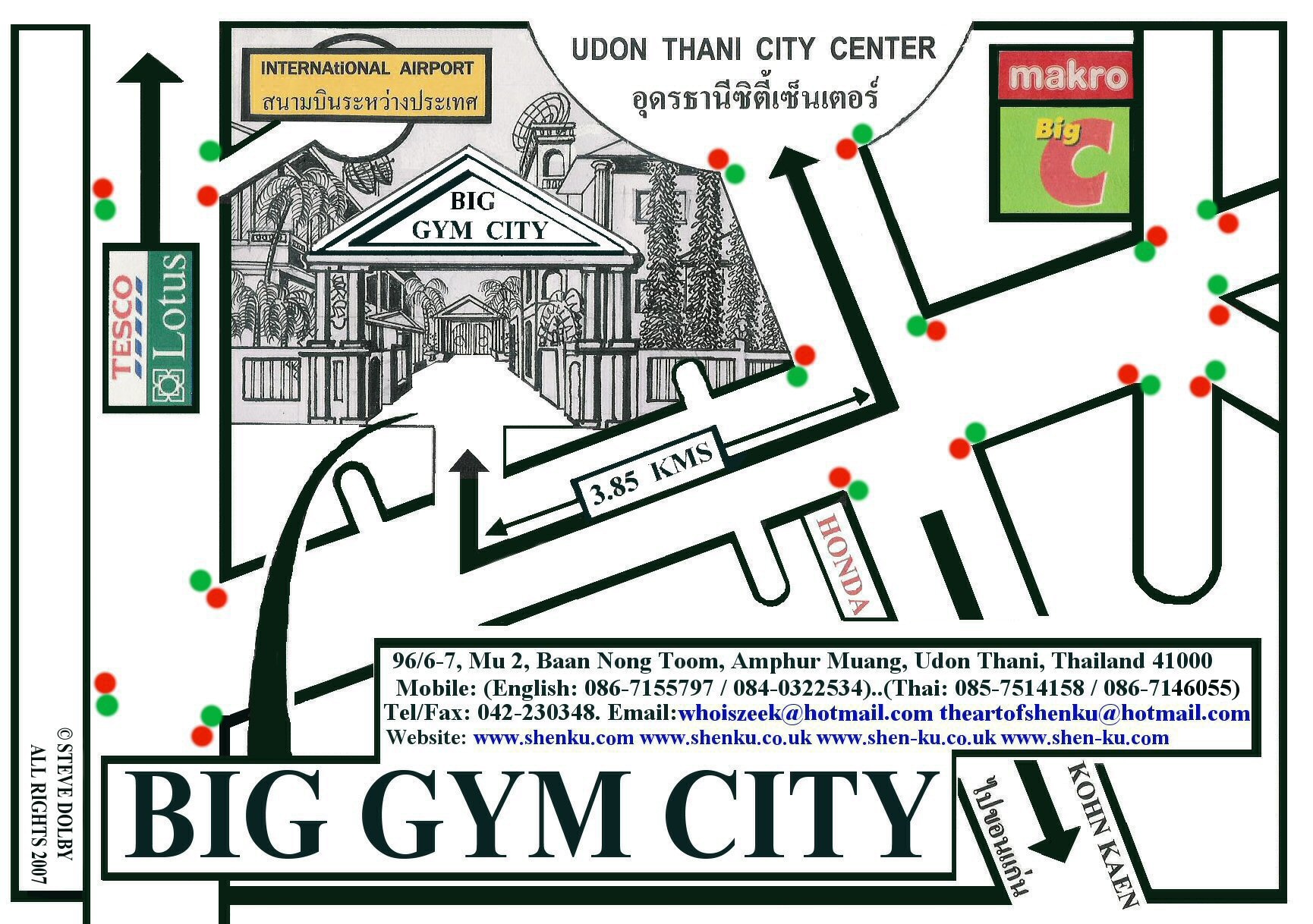 Original (2005) Big Gym City Map Copyright Steve Dolby 2005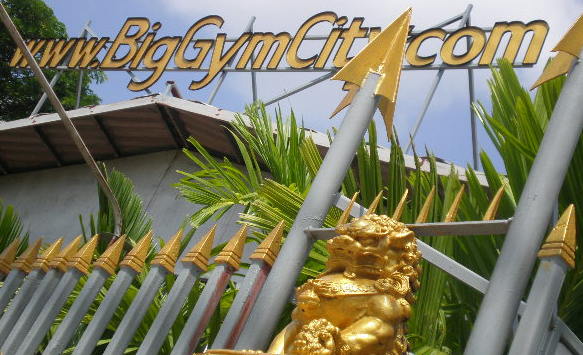 WEB ADDRESS @ Big Gym City 10m above the Udon Thani Inner City Ring Road & HIGHLY VISIBLE by tens (maybe hundreds) of thousands of passing traffic (soon due to get MUCH busier .... This sign is registered & approved by the Thai Government)
****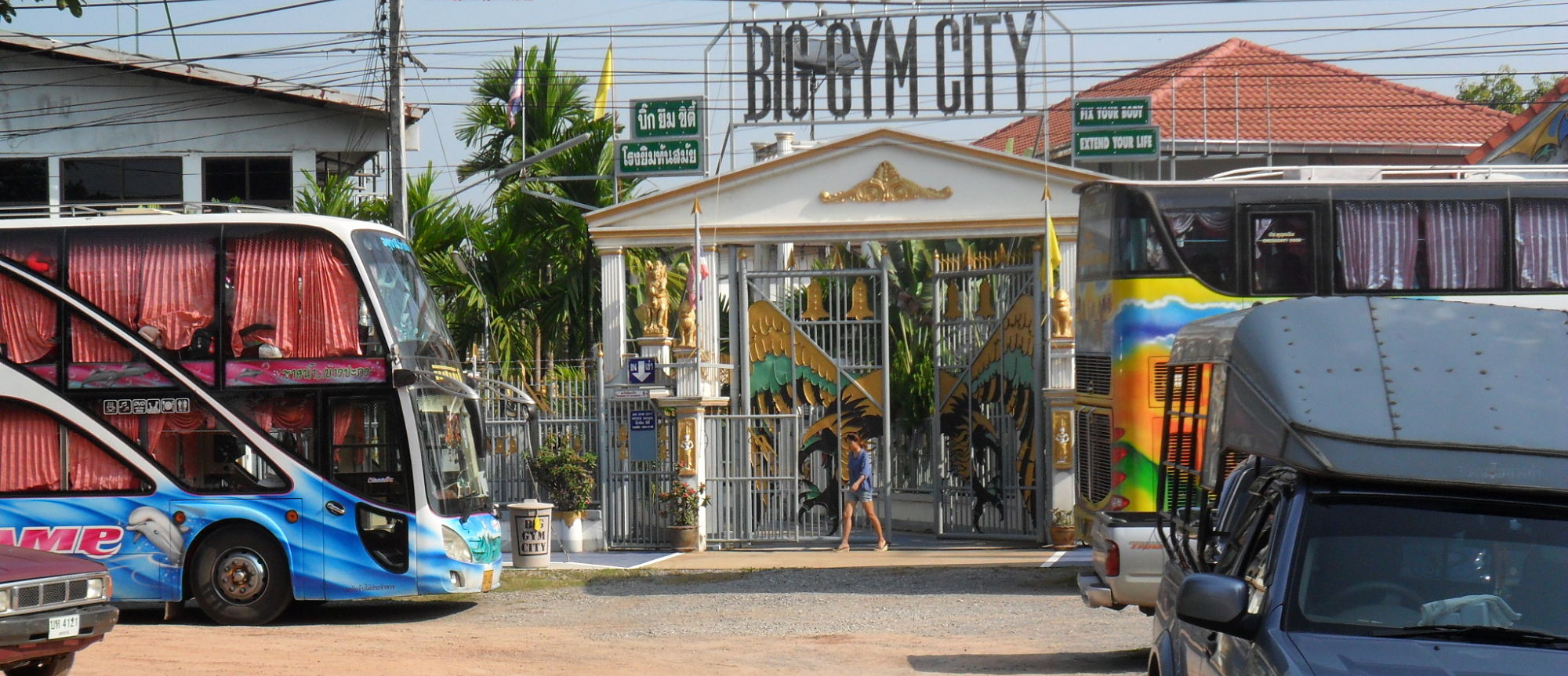 Famous Thai Temples (Wats) are on either side of Big Gym City & on certain days HUNDREDS & HUNDREDS of Buddhists from all over Thailand park outside Big Gym City's 8 meter high ornate main gates & either "oggle" the infrastructure or beg to use one of the 17 bathrooms at Big Gym City ....
*****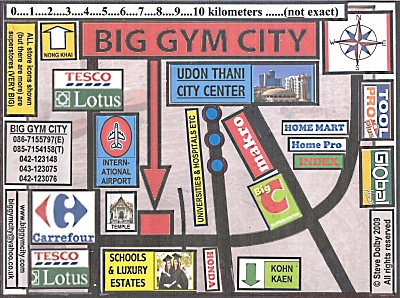 Big Gym City is STRATEGICALLY located, super position with access to ALL services of this large provincial capital (Udon Thani)
****
South facing aspect of 100 square metre "Art Studio". Architect construction with FULL FRONTAGE to the multi lane Udon Thani Ring Road. Absolutely SUPER potential for professional or medical offices etc.
****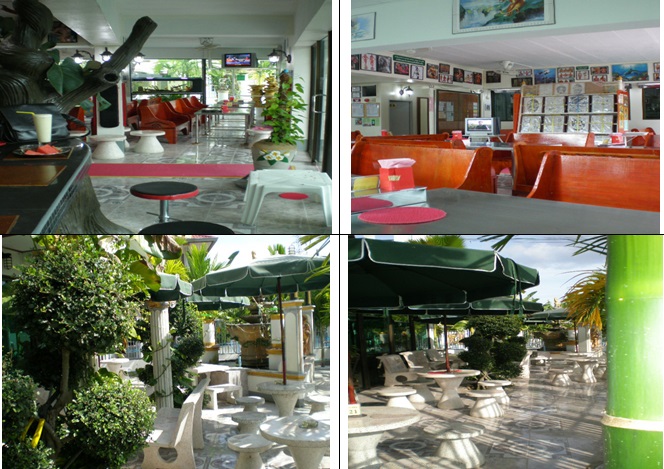 Superb 100 square metre "Snack Bar" & outside tiled patio with multiple stone tables & seats. Highly versatile for executive offices, restaurant, internet shop etc. Super construction & potential.
****
THAI GOVERNMENT PREDICTS LAND PRICES ON THE UDON INNER RINGROAD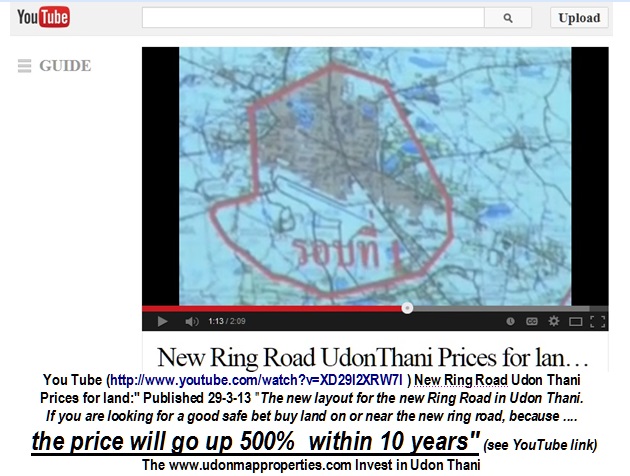 ****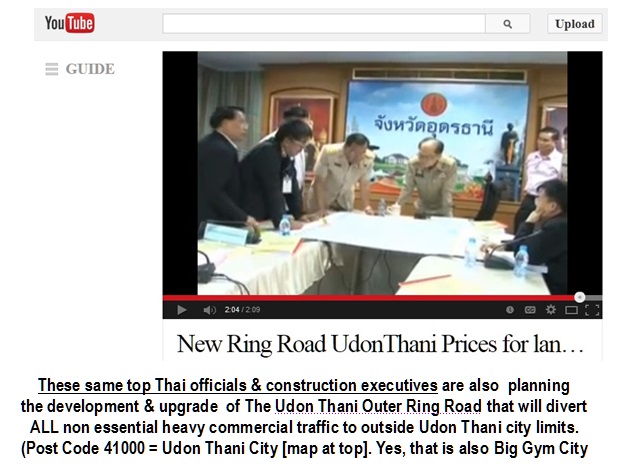 ****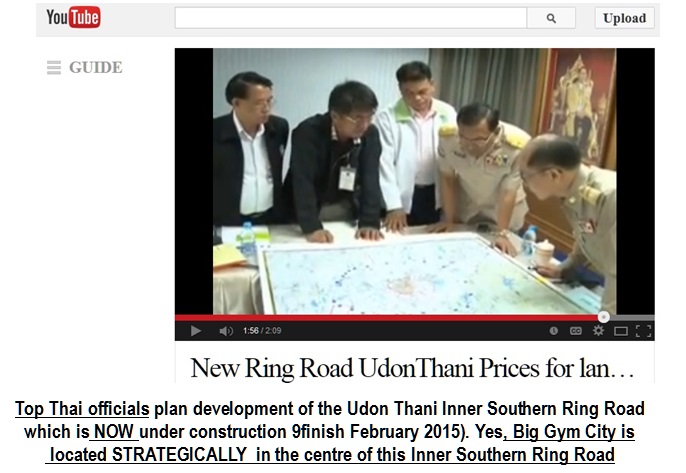 PROPERTY VALUES ON THIS SECTION OF THE RING ROAD IS FORECAST TO INCREASE IN VALUE BY A STAGGERING 500% WITHIN TEN YEARS
"The Udon Thani Provincial Lands Office has raised assessed values by an average of 61% this year (thispre militarty coup). * Example, land on Posri Road in Udon Thani city shows official reference price of Bt150,000 per sq. wah (or B60 million per rai)., but the market price is now Bt200,000 per sq. wah, (B80 million/rai)" Porntip said.
****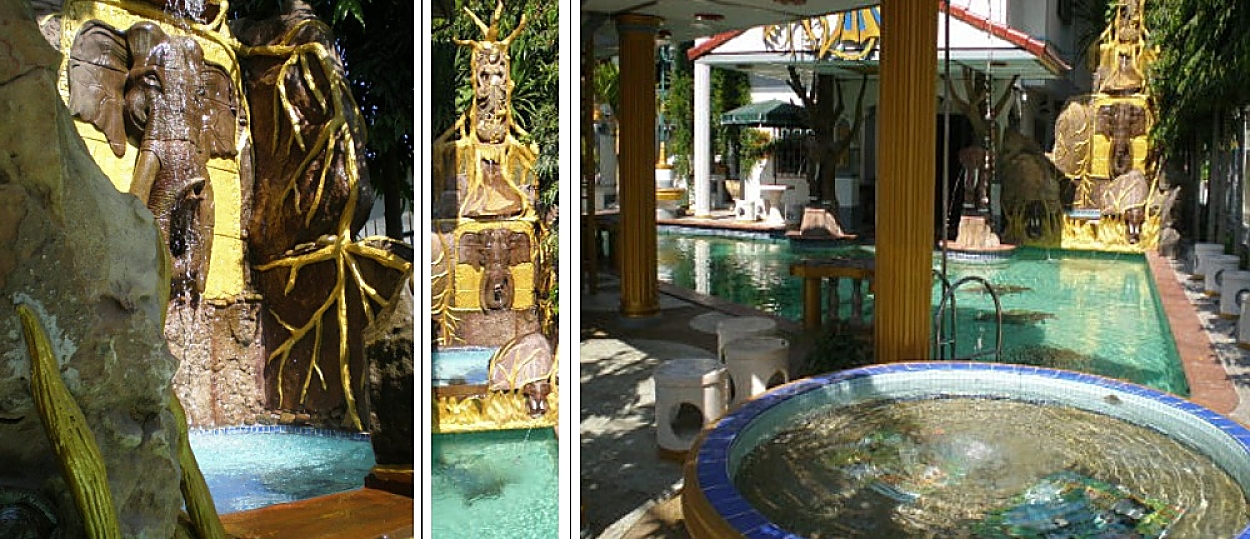 BIG GYM CITY KID'S POOL & east section of the Dragon Pool viewed from The Poolside Pavillion) .... Note the stainless vertical steel tube which comes out of the pool water by this one of 2 pool ladders .... This tube has a non return valve at it's lower end (at about the bottom of the ladder level) which is the intake for the two solar heating platforms on top of the Poolside Pavillion roof ( see the "How to Build an Exotic Pool" page on this site for more photos [also one photo below])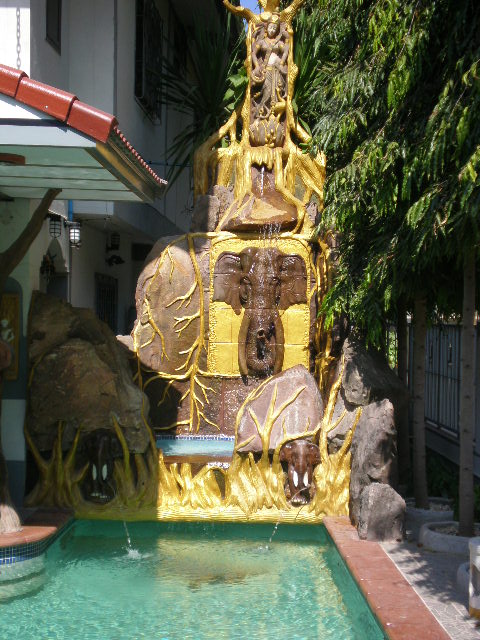 The Exotic Spa with 2 waterfalls & underwater room

"The EXOTIC (almost mystical) DRAGON POOL" .... It has 5 fountains, 2 waterfalls, a spa & contains 100 cubic meters of water (when full).... The 3 shadows you see on the bottom are "Tile Art" of a family of 3 sting rays coming from the only known underwater room in a swimming pool in all Asia.
****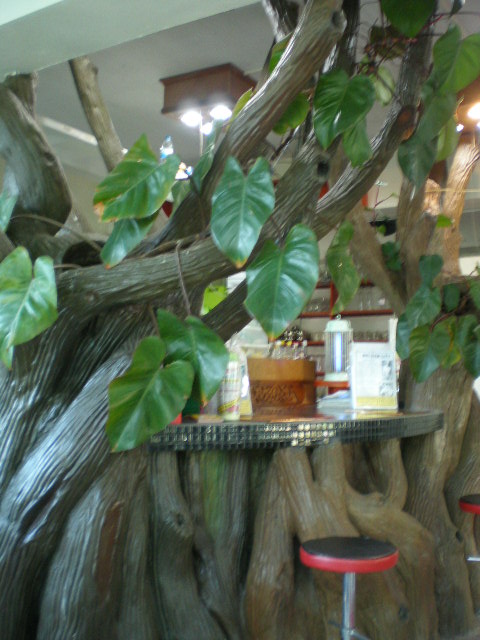 Yet another exotic corner of Big Gym City (the 100sq m. architect built Snack Bar internet/Coffee Shop (50 seat), with another 50 seats with tables (outside patio) protected by umbrellas, beautiful & a real money maker (when open).
****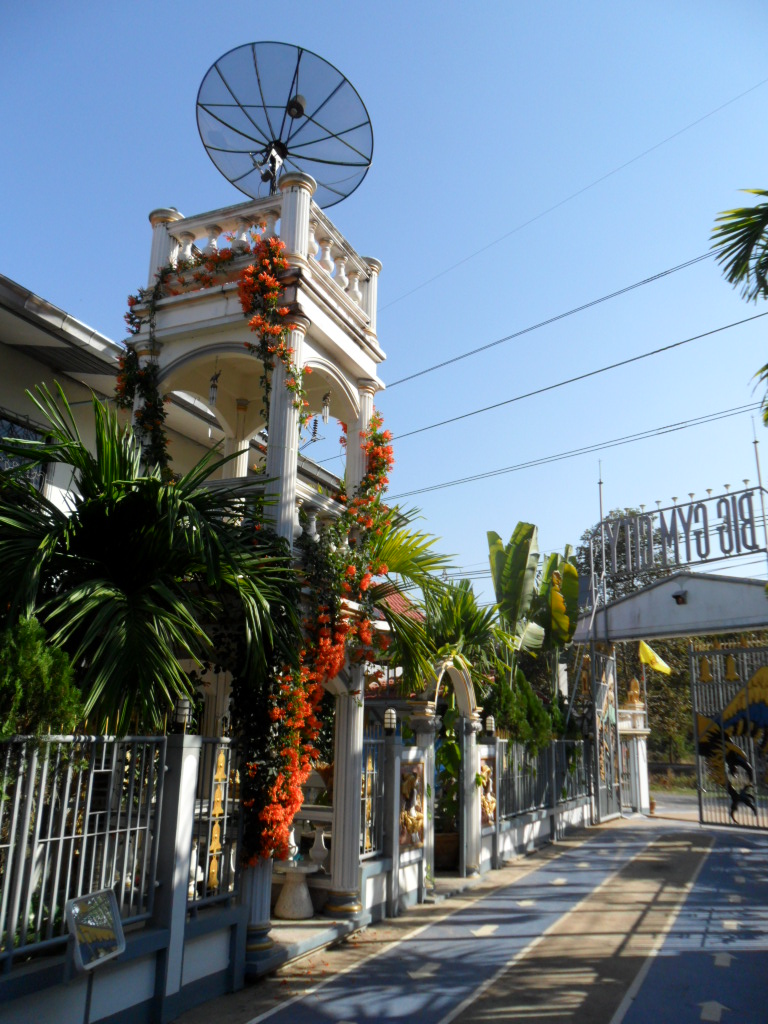 Part view of Jogging Track #2 (Jogging track #1 goes ALL the way around this very substantial property)
****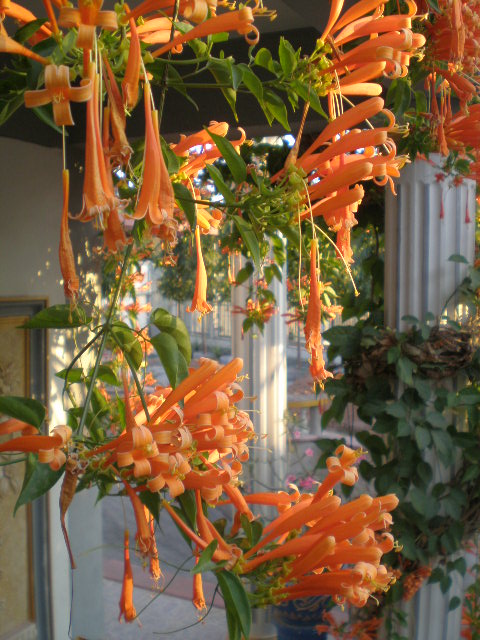 TRULY BEAUTIFUL FLOWERS WHICH BLOSSOM ONLY ONCE A YEAR FOR ABOUT TWO WEEKS are specially for ALL the lovely ladies (of any age, race or nationality) who visit Big Gym City & bless us with their charming smiles & happy laughter
****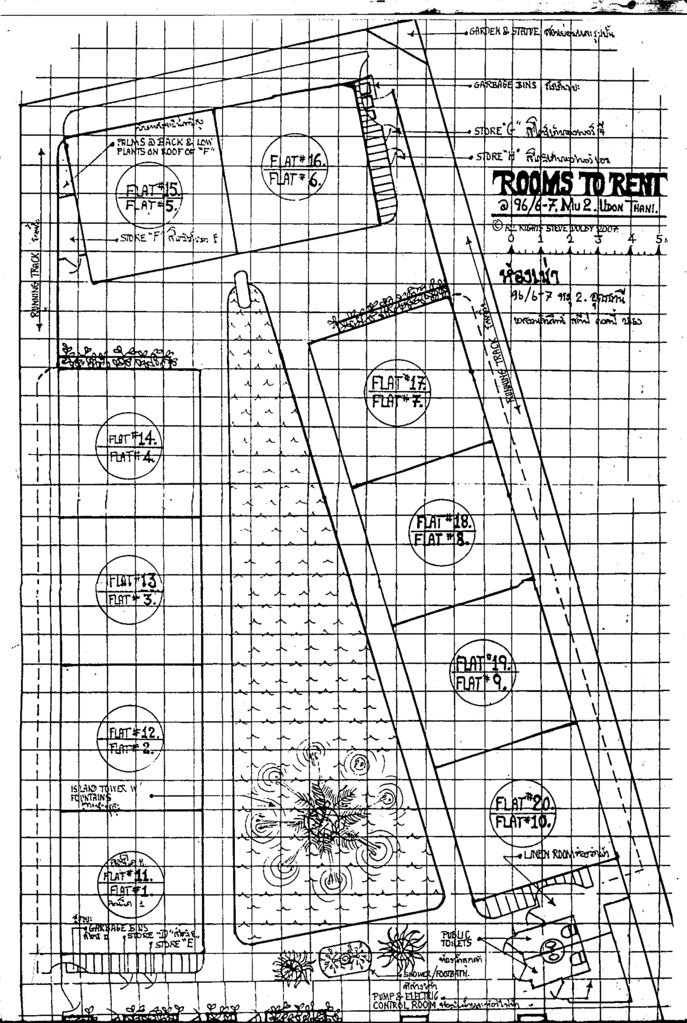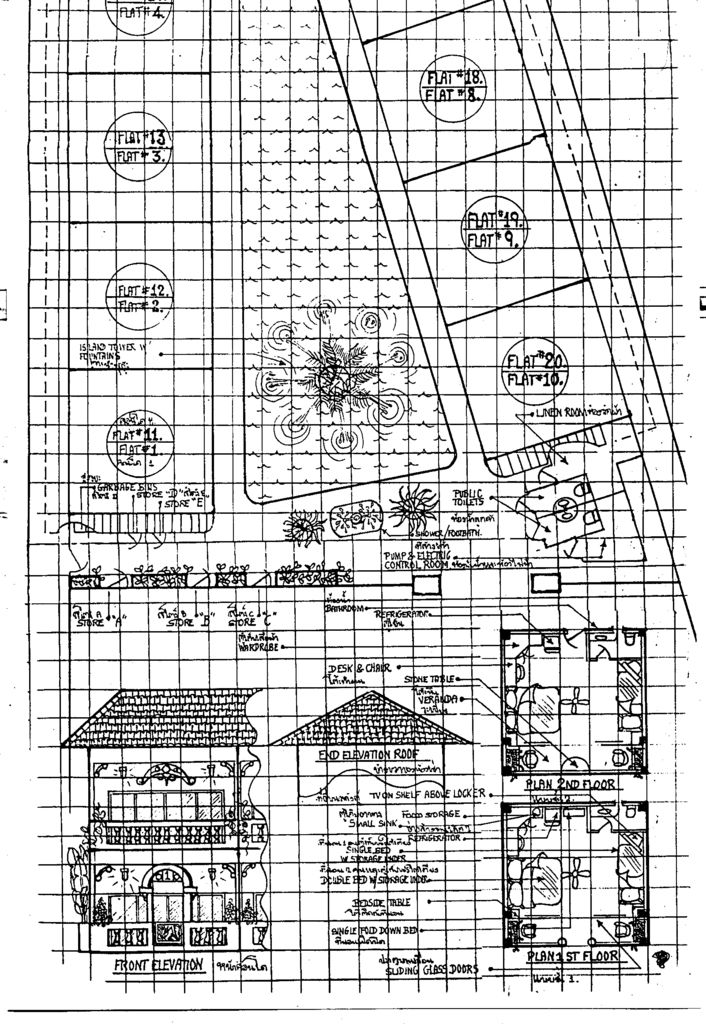 Included in the Big Gym City freehold land size of 1.5 rai is this half rai which has Thai government planning permission (& architect plans) for 20 "Rooms to Rent "with a 2nd smaller swimming pool.
****
NOW CHECK OUT THESE TWO PHOTOS BELOW (& read the text***)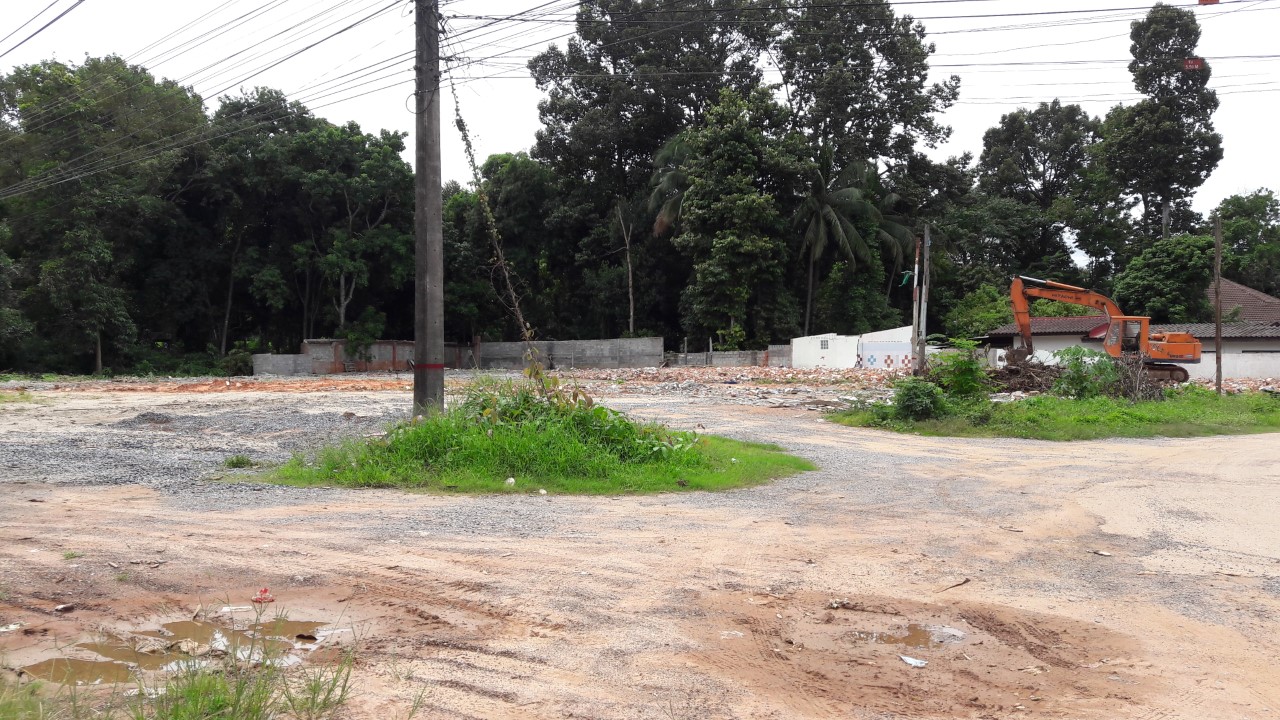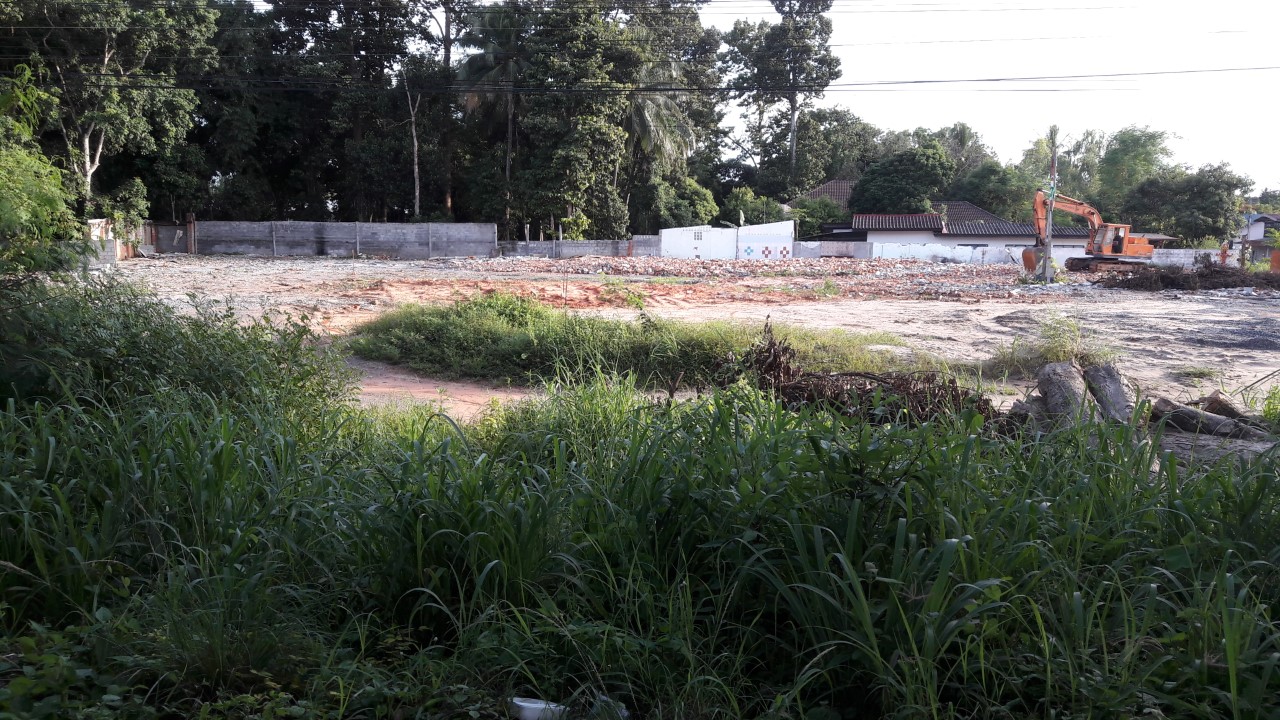 *** UDON THANI LAND PRICE EXAMPLE
This ex (untidy) brick factory on 1.5 rai of land (same size as Big Gym City) was flattened by new foreign owners who apparently paid ThB19m (details from neighbour) in late August 2016, BUT whilst fronting onto the Udon Inner Ring Road (exactly opposite Big Gym City) it is on the WRONG side of that ring road, therefore NOT geographically or administratively IN Udon City [which is Postcode 41000]) & as a result (according to Thai Government) is less valuable (about 20-40%). This property has NO walls , infrastructure &/or services. Note: Land prices in central Udon (Posi Rd), the Thai Land office] quotes prices of up to ThB80m+ for ONE ra.i
****
*Big Gym City (BGC) on the other hand is IN the city (41000 Post Code)
*BGC has FULL & very good (& double) walls.
*BGC has ALL services, including 3 water systems (rain, Thai Gov. & well), 3 phone lines etc.
*BGC has MULTIPLE sound structures (250+200+200+100+100+50+50+50+50 sq m of quality structures.
*BGC has both private & rental accommodation, 4+ HUGE commercial potential structures.
*BGC has 2 x dedicated jogging tracks (about 100 & 400 metres),
*BGC has extensive workers accommodation Workers accommodation & toilets.
*BGC has & a STAGGERINGLY beautiful (when full) swimming pool (most exotic 100 cu n ALL Asia).
*BGC has a private 12m wide (Thai Gov. approved) concrete approach & 2m wide concrete frontage.
*BGC has 14+m wide SUPER VALUABLE signage space OVERLOOKING Udon Thani Inner Ring Road.
*BGC has a VALUABLE (& VERY well known) website address (www.biggymcity.com) included in sale.
*BGC has an EXTENSIVE inventory (see below) which is included in the sale price of ThB25m (fixed)
Current Asking PriceTHB 30m (try an offer with owner (Steve +44(0)783 111 6882 . (Extra Sale Inventory below).
****