--------------------------------------------------------
PUBLIC POST Friday 13th July 2012
King Bhumibol Adulyadej
Thailand's much revered 84-year-old King unfortunately suffered some bleeding from the brain forcing cancelation of a trip it was announced today.
The Thai King had also experienced intermittent twitching of the right hand & slightly elevated heart beat last night.
High tech examination revealed minute subdural bleeding in the left frontal area of the brain. After intravenous medication was given last night the King appears to have stabilized but doctors strongly urged him not to take on any royal duties for a while.
Sample online information: http://www.raysahelian.com/stroke.html
http://www.ehow.com/how_5051900_treat-blood-clots-naturally.html http://www.ehow.com/way_5381912_herbal-treatment-essential-tremor.html
Also recommended: Vital & simple supplements such as: Ginkgo Biloba, Gotu Kola, garlic & ginger
We ALL (Thai people at home & abroad) …. & ALL past & present international visitors .... We all hope you will GET WELL SOON …. Very Best Wishes from Big Gym City (members & staff)
----------------------------------------------
PUBLIC NOTICE 8th July 2012
STOLEN: Multi Lingual Guard Parrot

"TINKERBELLE"
· STOLEN: Multi Lingual Guard Parrot with schizophrenic personality.
· FROM: Big Gym City, Udon Thani whilst on duty at Snack Bar door.
· ON: Sunday 8th July 2012 (between 1200-1230 hours Thai time)
· CLUE #1: Several refused attempts to buy Tinkerbelle in last month.
· THAI POLICE: have been notified & are currently investigating.
· GENERAL MANAGER: Koon Pak (+66 (0)880353596) is VERY upset.
CLUE #2:

One westerner (male about 1.60 m plump build) & one Thai (female about 1.50m plump build) were seen walking around Big Gym City unescorted between about 1200-1230 hours today Sunday … Could these two persons please contact Koon Pak (or Thai Police) so that they can be eliminated from enquiries …

Thank You.

CLUE #3:

(Witness Account 09/07/2012)

: "

Good morning Steve, Pak asked me to take her and *******, who told me that a fat farang [ looked English by his dress ] walked outside and scanned the windows looking to see if anyone was watching him . *******, The (suspect) crook's partner , a fat Thai woman stood by the gate outside .... I think this was someone who had never been to your gym . But was instructed with info about the bird and that it would be easy to take the bird if it was in its cage [ it was ] "

Signed: *****


Update 11th July 2012: Tinkerbelle has been found (but we do not know if she was returned secretly or was lost in a hole, but we are VERY happy either way .... This is where she was found 3 days after disappearing in a deep hole in this ancient boulder & stone tree ... A dangerous snake lived in another hole close by .... WOW!:
-----------------------------------
___________________________________________
PUBLIC NOTICE 4th July 2012
LONDON OLYMPICS 2012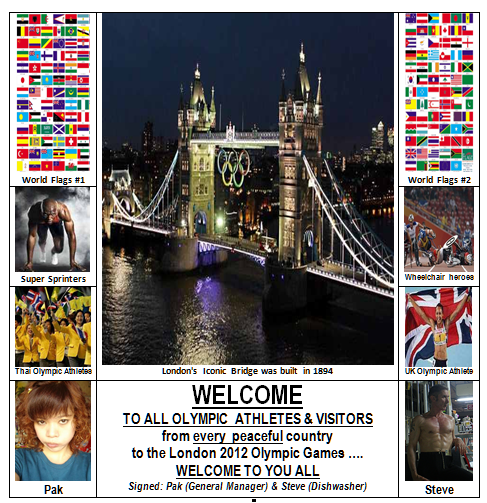 Pak (Thailand) โชคดีนักกีฬาไทย .... & Steve (UK)
cheer on different teams (& yes I [Steve] sometimes get a punch (but never ever hit her back) …. & we would both like to:
WELCOME ALL OLYMPIC ATHLETES & VISITORS
from every PEACEFUL country …. WELCOME TO YOU ALL
Absolutely NO terrorist activities allowed please … Have a peaceful demonstration by all means … Thank You
(Some photos in this collage "borrowed" …. Sorry, if you are the owner please use one of mine … Thank You
----------------------------------------------------
PUBLUIC NOTICE 5th August 2011
คุณยิ่งลักษณ์ ชินวัตร
5 สิงหาคม 2554 ครั้งแรกนายกรัฐมนตรีหญิงของไทย เราอาจแสดงความยินดีกับคุณจากหัวใจของเราและหวังว่าคุณจะตัดสินใจบและทำงานระยะยาวในรัฐภาเราคิดว่าคุณจะเป็นผู้หญิงกล้าหาญและเป็นตัวอย่างที่ดีสำหรับโลกทั้งโลก โชคดีมากจาก Big Gym City และชุมชนของจังหวัดอุดรธานี
Koon Yingluck Shinawatra
5th August 2011 THE FIRST female prime minister of Thailand .... May we congratulate you from our hearts & wish you sound judgement & a long term in office .... We think you are a brave lady & a fine example for the whole world .... Very Good Luck from Big Gym City & the community of Udon Thani.
______________________________________-
PLEASE NOTE: Big Gym City NEVER floods (because it is on a hill) ...
BUT we in Udon Thani are VERY VERY sorry to see all the flooding in Bangkok (October 2011) & we very much hope everyone can return to their homes soon.
__________________________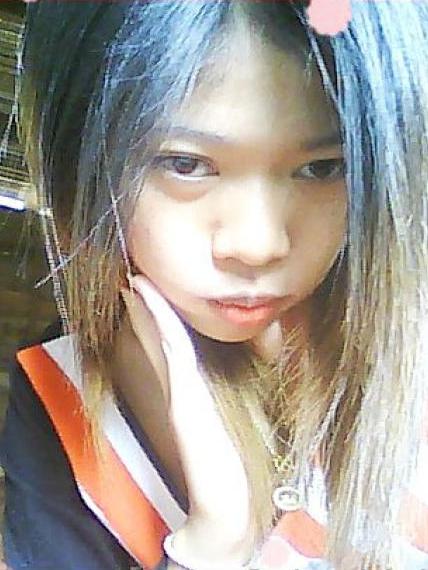 Koon Pak ( General Manager of Big Gym City 2011)
________________________________
Two Million Thais flooded out of their homes in October 2011
26 ตุลาคม 2011 : ไทยและนานาชาติที่มีข่าวประกาศเพียงว่าพื้นที่ขนาดใหญ่ของกรุงเทพมหานครควรที่จะอพยพออกไป ...
เราจะเสียใจมากที่ได้ยินและดังนั้นเราจึงมีการอนุญาติให้รัฐบาลไทยใช้พื้นของเราได้สำหรับช่วยเหลือผู้อพยพได้ที่ Big Gym City (www.biggymcity.com) สำหรับที่พักอาศัยชั่วคราวฟรี (กรุณานำอาหารของตัวเองและที่นอนของคุณ) ได้มากที่สุดถึง 100 คน สำหรับคนไทยพลัดถิ่น ได้ถึงหนึ่งเดือน หรือจนกว่าน้ำจะลด คุณสามารถพักอยู่ได้ที่โรงยิม (ที่ไม่เคยเกิดน้ำท่วม)
สิ่งที่เราขอคือ
1.) โปรดเก็บรักษาสิ่งอำนวยความสะดวกที่บึ๊กยิมซิตตี้ด้วยความเคารพ
2.) โปรดสังเกตคำแนะนำการร้องขอเจ้าหน้าที่บึ๊กยิมซิตตี้ ช่วงพักของคุณ
3.) กรุณาช่วยให้ บึ๊กยิมซิตตี้ สะอาดและเป็นระเบียบเรียบร้อยในระหว่างการเข้าพักของคุณ
4. ไฟฟ้า และน้ำจะได้รับฟรี โปรดประหยัด
5.) รัฐบาลไทยโปรดให้ 2 เจ้าหน้าที่ประสานงานท้องถิ่น
ขอขอบคุณสำหรับความร่วมมือของคุณในและยินดีต้อนรับเข้าสู่บึ๊กยิมซิตตี้
---------------------------------------------
26th October 2011: Thai & International News has just announced that large areas of Bangkok are advised to evacuate ...
We are VERY sorry to hear this & therefore offer the Thai Government use of Big Gym City's considerable space (www.biggymcity.com) for free temporary accommodation (bring your own food & bedding please) for up to 100 (one hundred) displaced Thai persons (any age) for up to one month (or until the flooding recedes) at Big Gym City (which never floods).
Big Gym City's only requests are:
1.) Please treat facilities at Big Gym City with due respect.
2.) Please observe BGC staff guidance requests during your stay.
3.) Please help to keep BGC clean & tidy during your stay.
4.) Electricity & water will be free, please be economical.
5.) Thai government please provide 2 local liaison officers.
Thank you for your cooperatioืn & welcome to Big Gym City
___________________________________
GYM RULES FOR EVERYONE
1.) Please put all weights back in the correct place when finished.
2.) Please lock safety collars on all Olympic bars during use.
2a.) Please replace safety ties on Olympic bars after use.
3.) Please rest all bar & dumbbells on red mats between sets.
4.) Please lower weight stacks gently on cable machines.
THANK YOU VERY MUCH FOR YOUR COOPERATION
กฎเกณฑ์โรงยิมสำหรับทุกคน
1 ) กรุณาใส่ตุ้มน้ำหนักทั้งหมดกลับไปในสถานที่ที่ถูกต้องเมื่อเสร็จ.
2 ) กรุณาล็อคคอ โอลิมปิกในขณะช่วงใช้ทุกครั้ง.
2a ) กรุณาผูกเชือกที่โอลิมปิกบาร์ทุกครั้งหลังจากใช้.
3 ) กรุณาวางดัมเบลบนแผ่นพรมสีแดงขณะกำลังคอยใช้งาน
4 ) กรุณาวางแผ่นน้ำหนักลงเบาๆขณะกำลังใช้เครื่อง
ขอบคุณมากสำหรับความร่วมมือของคุณ
___________________________
Note from webmaster: If any of the above photos from Google are your copyright ... Big Gym City apologizes & offers any one of Big Gym City's copyright photos (for one of yours) to use in exchange .... Very Many Thanks